Overall, I think Fayth is okay. The items I have are mainly older ones though.
I am 159cm tall, usually size S/UK 6/US 2.
Nerice Dotted Babydoll Playsuit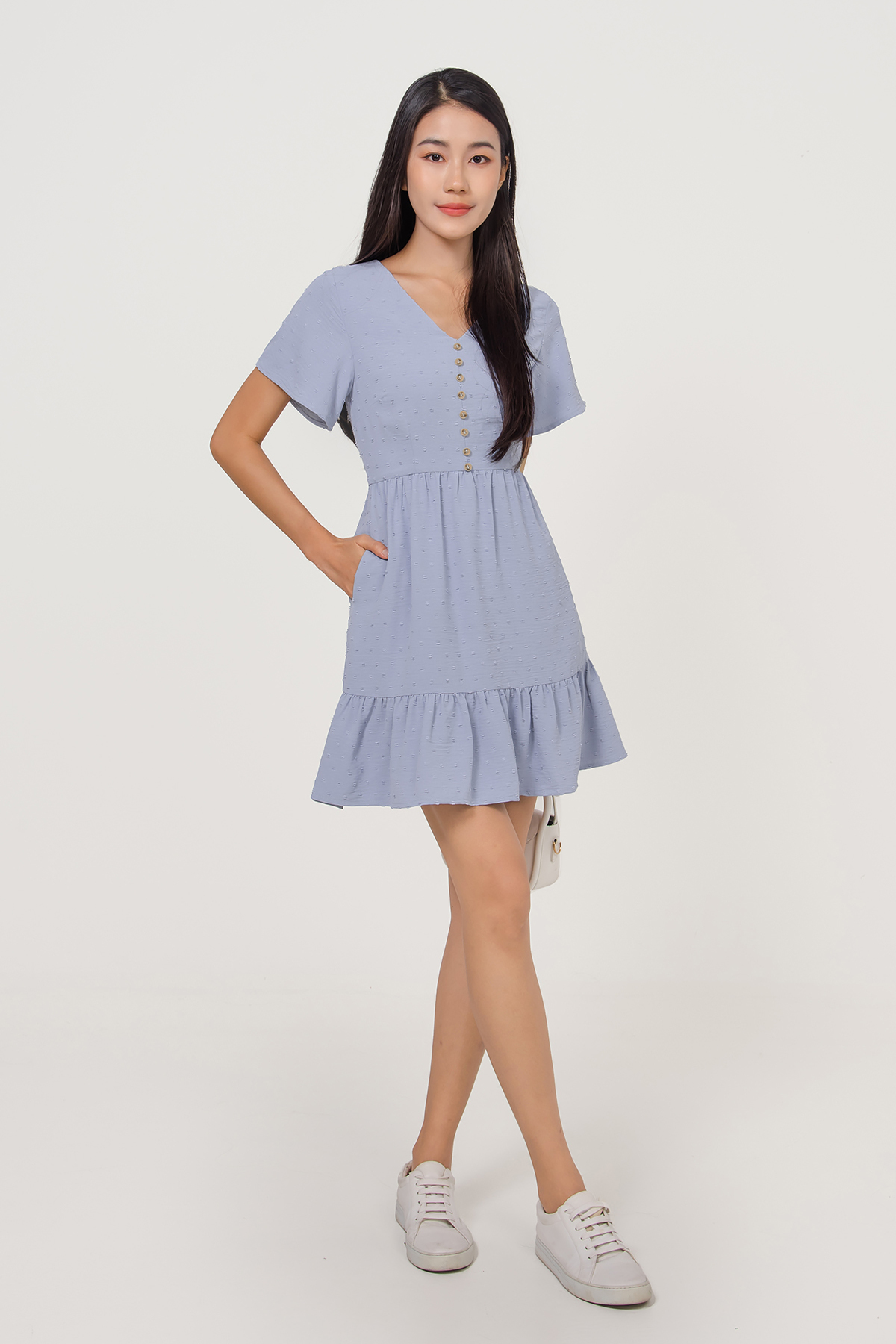 This item is still available on Fayth's website, though almost entirely sold out. Mine is size S and fits perfectly.
Worth the price? This playsuit costs $42.90, a real pretty penny. As you can see, I swapped out the buttons because I didn't like the brown buttons against the light blue, which was an additional $2. But I will explain why I think it's worth it below.
Worth the buy? Yes!! The awesome thing about this dress is that it has built-in shorts inside (not visible) & pockets, so yes, it costs more for a good reason. It's double-lined & very comfortable, I wear it to office all the time. It's value that matters.
Lindy Two-way Self Tie Top
This lovely top seems to have been discontinued (can't find it on their website), which is a shame because it's nice. It can be worn both ways around. Mine is size M (too big since I lost some weight!)
Worth the price? I can't remember the original price, but I would buy this for ~$15. It's your standard camisole.
Worth the buy? Yes! The top has a chiffon material and is double lined. The self tie straps are cute and the material makes it hard to come undone. Unfortunately my piece is really too big for me.
Flavia Midi Skirt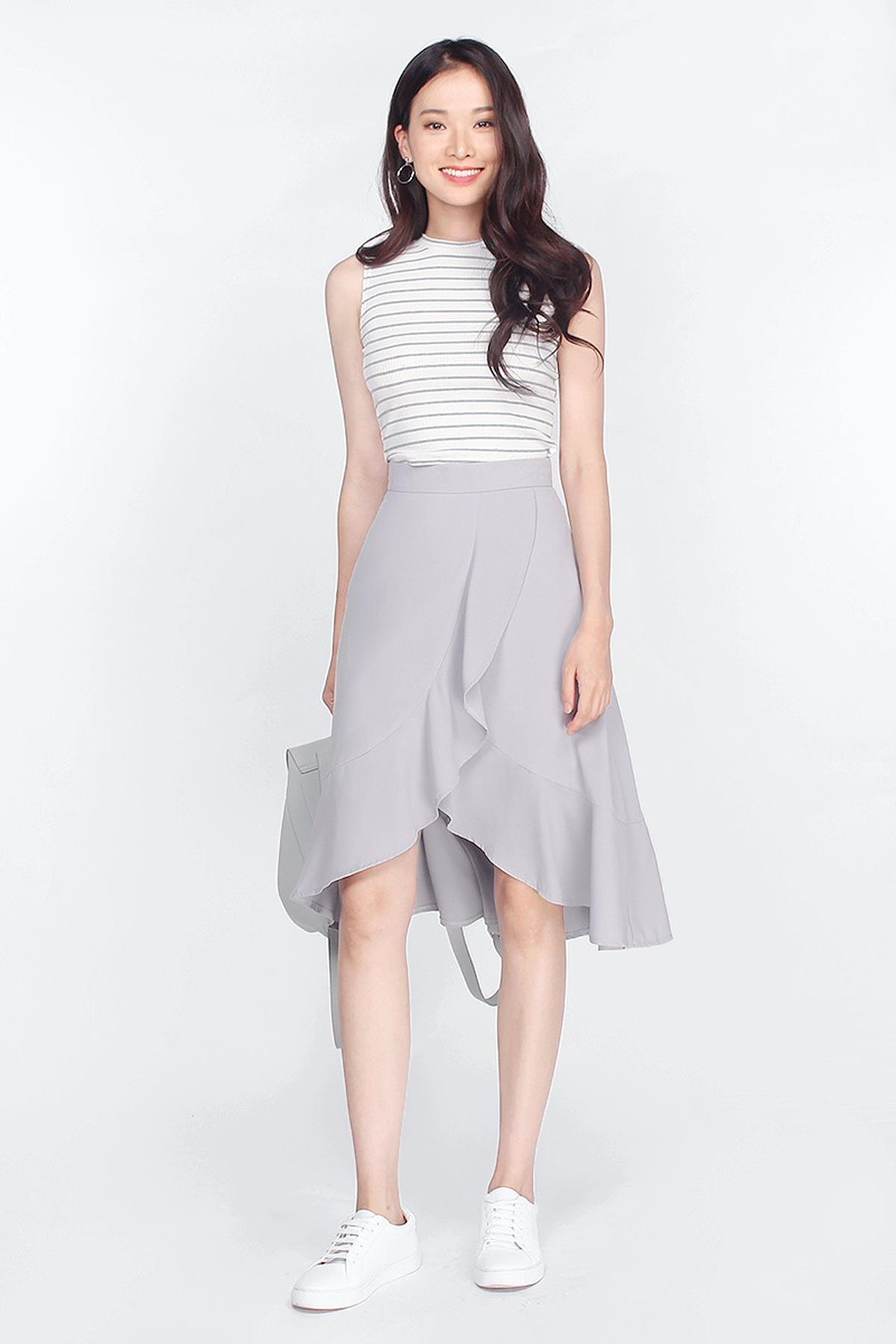 This skirt is sold out on their website, which sucks because I wanted this in a smaller size. Thinking of getting it altered because I love it. Mine is size M.
Worth the price? This piece retailed at $36.90, which yes is pricey but imo this one is kinda worth it if you fit. I bought M which was the wrong size for me. The waist measurement was listed for 13″ – 13.5″ for their previous batch, so watch out if buying on Carousell. It's really more for 13.5″.
Worth the buy? YESS. This skirt is also a chiffon material and is not see-through (the panty line is not obvious at all either) because it's double-lined. It's a super pretty grey colour too. The front hem ends perfectly, just above my knee. Good ass skirt, I removed half a star because they should provide accurate with the waist measurements instead of a range.
Monterey Culottes
These culottes are no longer available on Fayth's website. Mine are size M, again larger than my current size.
Worth the money? This was sold for $35.90, which is staggering considering the item I received. Personally I thought the quality was disappointing. It isn't double lined and the colour turned out to be far more washed out & rather purple than in pictures.
Worth the buy? No. The material is chiffon and is really holds little shape so your tummy will be seen if you have one. No double lining means panty lines become more obvious too. I don't recommend this one at all.